–  Feature Guest Post by Nathan R. Hale  –
Some years ago I struggled mightily with the idea and execution of what is commonly talked about as my "personal devotions" or "quiet time." It seemed boring, lifeless, and frustrating. It was hard to focus, and I almost dreaded opening up my Bible to read a chapter or two or three. I was in what I thought was a spiritual rut. However, I made a decision to stick with it as long as I could, even though the task of ploughing through a dense ancient religious text wasn't particularly enjoyable.
Then, one day, something happened. My entire frame of mind shifted. I simply woke up and desired to read my Bible. It wasn't just old and hard to read and challenging, it was life giving. I no longer dreaded my "personal time" with the Bible…I craved it. This opened up a whole new season of spiritual growth for me, and taught me what I think is one of the most important spiritual lessons I have learned: the value of personal discipline.
I didn't do anything special for my breakthrough in spiritual growth…I just kept showing up and doing the hard work of trying to listen to God through the Bible.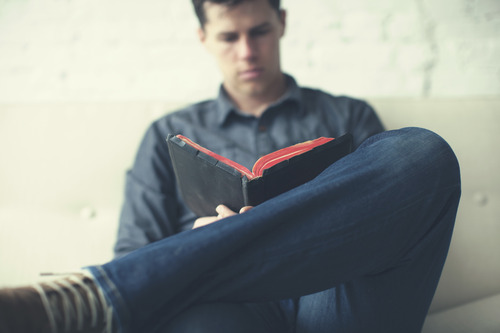 (Photo by LightStock.com: Faith focused, Cheesy-Free Stock Photos)
Personal discipline is simply doing what is good for yourself, even when you don't feel like it. We all know that discipline is key to growth in more areas of life. Want to get more fit? Gotta exercise, even when you're feeling sluggish. Looking to be more healthy? You know you have skip the donuts sometimes even though it seems like they're calling your name. Trying to move ahead financially? You have to be disciplined in your spending habits to reap the rewards later.
Spiritual discipline has fallen out of fashion, probably because the idea seems to run counter to the whole "it's a relationship, not a religion" mantra that is so quotable and oh-so-appealing to those that would like their spirituality to be "organic," "authentic," and to "flow from the heart." I'm not saying these things aren't valuable and good, it's just that they're sometimes used to put a fresh coat of paint on what might be termed "spiritual laziness."
The truth is that relationships require work and discipline. You've got to put forth the effort, and put forth the effort consistently for any relationship to grow and flourish. If you're married or have obvserved marriages you know what I mean. It's not all just "organic." You have to become a student of your spouse. You need to plan regular times to be together. You act toward your wife in love, even when you don't feel like it…and the relationship grows.
It's the same way with God. I'm not saying that if you feel like you're in a rut you have to keep doing the exact same thing you're doing now. Change up your devotional time the same way you add variety to your workouts… just don't give up.
The number one thing you have to do grow spiritually? Show up. Every day.
Be disciplined, and grow.
What is one thing you do consistently that helps you grow spiritually?
_____________________________________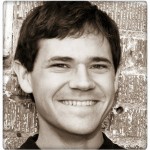 My name is Nathan. I am a husband, father, minister, writer, and musician. I inspire, equip, and educate young Christian leaders for a deeper communion with Christ and more effective discipleship. Find more about me and Digital Age Discipleship on Facebook, Twitter and Google+