– FEATURE GUEST POST BY BRAD ANDRES –
Finding your prized bride or groom is exciting. Then, being able to enjoy the union of two becoming one is exhilarating. The honeymoon is a surreal experience to give you the opportunity to relax, unwind, and simply escape the stresses of everyday life with your new partner in life.
Unfortunately, the honeymoon doesn't last forever. All newlyweds must come back to the eb-and-flow of everyday life. In family life, finances are part of the everyday driving rhythm. Money, unfortunately, is also one of the leading causes of divorce among married couples.
Here are 5 money tips to help you stay ahead of the game. These money tips for after the honeymoon will help you avoid one of the most common stressors among marriages, especially in your early stages.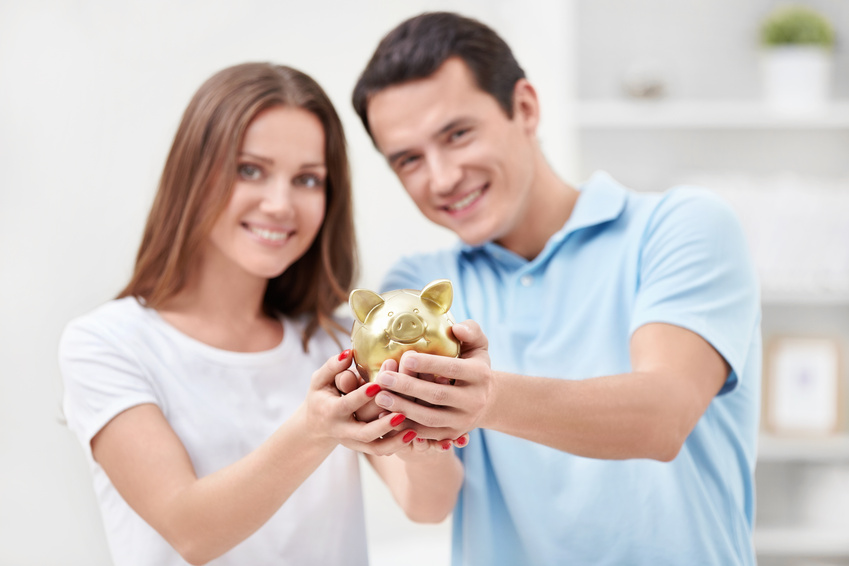 1) Don't blow all your money from the wedding.
Weddings normally do not fall short on gifts, gift cards, and cash inside all those nice heartfelt hallmark cards encased in envelopes. You and your significant other are starting a new life together. This affords the opportunity to get many things you didn't necessarily need before your marriage.
While there are certain products a married couple should get that a single person may not have, there are not as many "needs" as you may think. For example, in the first three years of my marriage, that nice waffle maker that we had to get has been used less than once a year. The panini press leads the way with a single use the entire life of our marriage.
2) Live on last month's income.
Take some of the spare cash left over from your wedding cards and honeymoon adventures and bank it. Give your family a financial cushion. Many people stress over money because they live paycheck to paycheck. Essentially, this means they don't know if they have enough money to cover their bills.
Living on your prior month's income gives you a cushion to know that you will have enough to pay the bills each month. This can be a hard spot to reach. The unique opportunity you have of setting aside some of the gift money can help you reach this goal quickly. You can then set up your automatic drafts for bill payments and not be concerned if the cash is available to be withdrawn.
3) Operate on a Budget.
Living on last month's income will not be possible without a budget. If the way your cash moves into your hands and out of your hands is not planned, you may end up seeing all your cash fly away too quickly.
Do not wear yourself out to get rich;
do not trust your own cleverness.
Cast but a glance at riches, and they are gone,
for they will surely sprout wings
and fly off to the sky like an eagle.
Proverbs 23:4-5 (NIV)
Up until this point in life, you may have lived without a budget, or with a minimal budget. You have been responsible for yourself, and maybe a pet dog or cat. Some people before they get married still live at home with parents, while others rent or have already purchased their first home.
A budget is not meant to be a restriction, it is meant to bring you peace of mind and a freedom to live according to what you have been given. A budget is appropriate for all stages of life, and is a financial necessity.
4) Save your new combined income.
The sudden influx of new money into the family finances is exciting. However, resist the temptation to go purchase a new $20,000 car with a $350 monthly payment. Yes, you may have the cashflow for it, but you may not always have that extra money coming in above your required bills. In addition, you may need the extra cash for later down the road.
Also, all those evenings out on the town and dinners at the restaurants will begin to rack up a nice price tag. Try to keep those costs down, eat at home, and learn how to operate together as a family unit for meal times.
5) The future costs way more than you think. (Talk with your spouse about money.)
This is why you need to save the extra money you have discovered by living together. Babies, houses, and a new family car / SUV / minivan all cost cash. This isn't a one time payment either, these all are things which continue to require money for living and upkeep. In addition, activities such as when your friends are getting married and having babies enter the mix. You may want to give them gifts or be involved in the wedding party, this usually demands some cash too.
If you implement these five tips, you will avoid some common financial pitfalls in early marriage. However, the absolute best thing you can do is discuss finances together as husband and wife. This may happen once a week, or I recommend at least once a month. Some discussions will be lengthy such as planning for the future, others will be quick and simple such as saying we spent too much money eating out and didn't save enough this month. An agreement between spouses and an understanding of the financial picture by both partners will save the heartache of discovering differing financial expectations later in marriage.
Last of all, remember that God gives your family financial provision. He is the provider of all life and sustenance. In all of this thinking and planning about money and future, God must remain in your thoughts as the one who enables you to gain wealth (see Deut. 8:18).
What is one piece of financial advice
you would offer to newlyweds?
____________________________________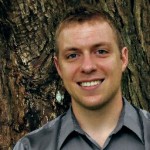 This was a feature guest post by Brad Andres. Brad is the author of The Scripture Reader's Manifesto and a regular contributor to Prayers-For-Special-Help.com. He, his wife, and his daughter live in Sandusky, Ohio. His passion is to help people understand the Bible and maximize their God given potential for life. To hear more of Brad's thoughts, check out his website at BradAndres.com, find him on Facebook, follow him on Twitter, or circle him on Google+.