Accepting Jesus into your life isn't a one day experience. Accepting Jesus means you're a new being that soon will have a new life and new standards. If you find this to be false, you may not be living a life for Him at all…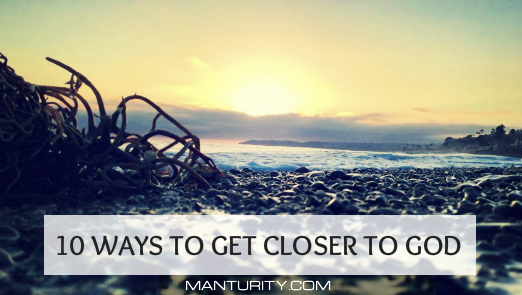 For about 3 months after truly chasing and living my life for Jesus, I kept a couple of index cards on my home desk. These cards held short notes that I thought were essential to living a life for Jesus everyday.
At the end of the 3 months, I had 2 cards with 10 truths which are listed below. These truths continue to follow me each day and the cards continue to sit on my desk.
Following Jesus requires discipline and consistency. (TWEET THAT)
In your own experience, what are some short yet essential truths that God has revealed to you? What are some quotes, lines, tools or verses that stick with you each and everyday? Do you agree that having these are critical to a consistent walk with Christ?
Here are my original 10 truths and also 10 ways for you to get closer to God today!
1) Form Good Habits!
2) What is your influence? 
3) How do you spend your time?
4) Do you 'Feed the Machine'? (A song from the band 'RED')

5) Careful not too judge.
6) It's NOT about YOU!
7) Give God your first.
8) What is your purpose?
9) Complaining is the opposite of faith. (TWEET THAT)
10) WATCH YOUR EYES!
Which one of these truths reigns strong in your own personal walk? Or feel free to share another one. Add your thoughts in the comments below.